Stars on Canvas 2016: Quadrant Arcade Regent St
17th -27th Nov 2016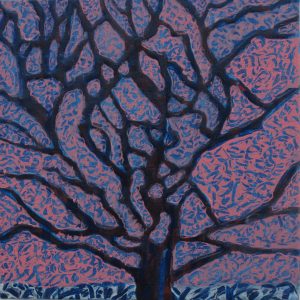 Sneh Mehta
Talk Tuesday: JM 2016
25th Oct 2016
1- 2 pm at Walker Art Gallery, Liverpool Museums
Join John Moores exhibitor Sneh Mehta as she discusses her work from an early career in graphic design to her current working  practice as an artist today.
She is also planning to show a small video piece alongside her talk.
This event is part of the John Moores Painting Prize 2016 exhibition and our John Moores Painting Prize event series.
http://www.liverpoolmuseums.org.uk/walker/events/displayevent.aspx?EventId=31657
John Moores Painting Prize 2016
I am pleased to announce that my painting 'Him & Her' has been selected for the John Moores Painting Prize 2016
exhibition.  More Info on www.liverpoolmuseums.org.uk/johnmoores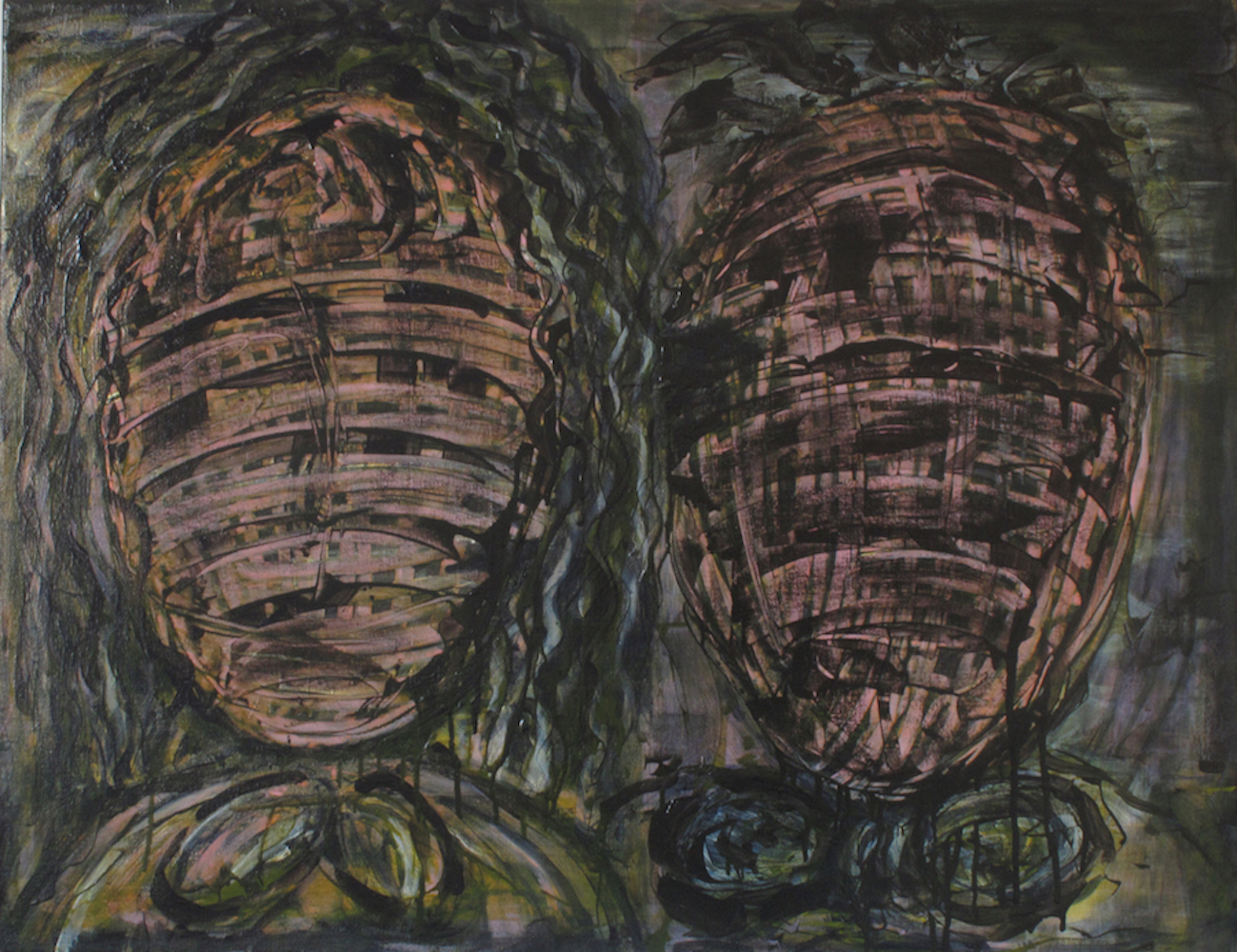 'Him & Her' acrylic on canvas, 71 x 91cm
Birds Of A Feather
An Exhibition Of Paintings at 7 Cavendish Sq London W1
20/12/14 – 20/9/2015
Affordable Art Fair Hampstead Heath
13 – 16th June 2013
Highgate Contemporary Art – stand 18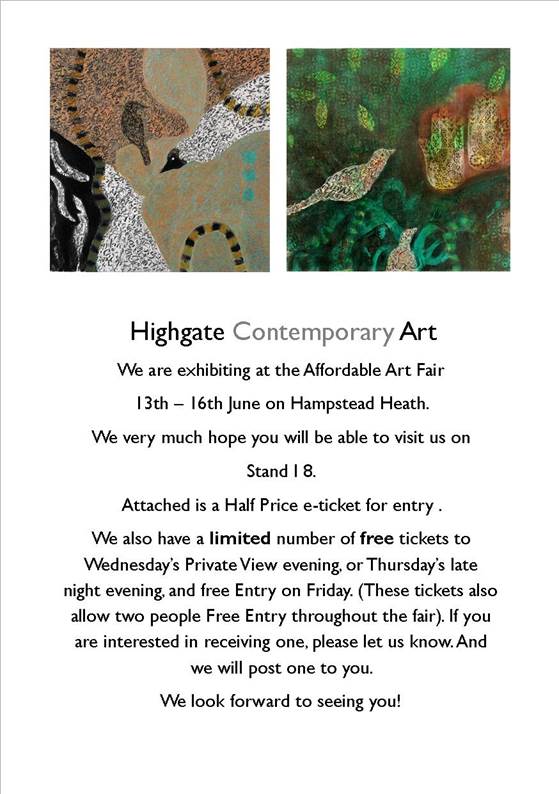 Highgate Contemporary Art
26 Highgate High Street
London N6 5JG
Beneath the Surface
6th Febuary – 2nd March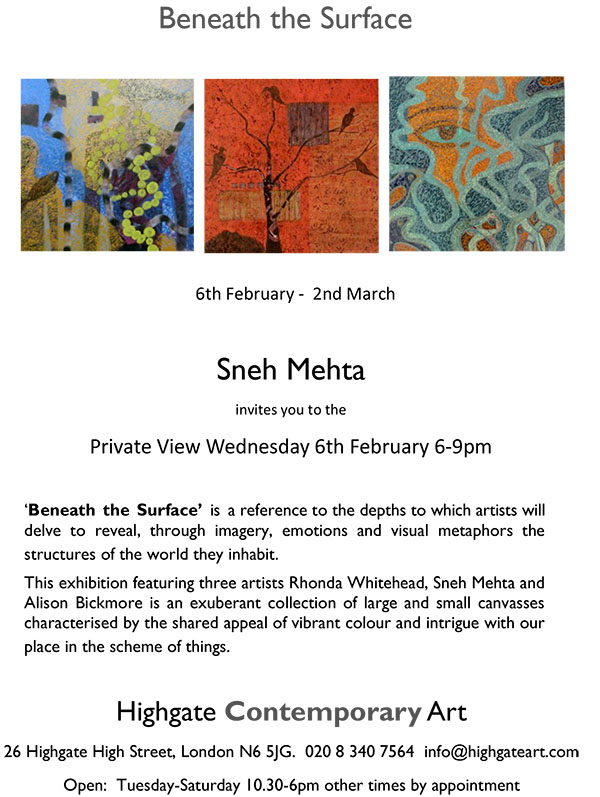 Royal Academy of Arts Summer Exhibition 2012
June – August 2012
http // RA summer exhibition 2012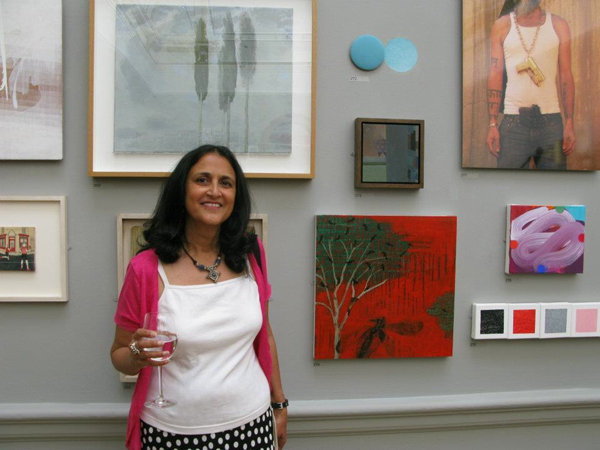 Harlow Summer Time Sheep 2010 – Harlow Town Centre
Henry Moore Exhibition-Harlow Town Centre
'Ditto' – the sheep that I have painted will be exhibited in Harlow (Essex) from the 29th of July as part of the Henry Moore exhibition. The sheep will be placed somewhere in the town. If you happen to be in that neck of the woods please go and visit her. I have painted the human growth hormone molecule – somatotropin and fruit flies on Ditto. This is because there is 40% similarity between our growth hormone and a sheep's growth hormone and there is only10% difference between our DNA and a fruit flies DNA. My work shows our connection with the other creatures that inhabit this world.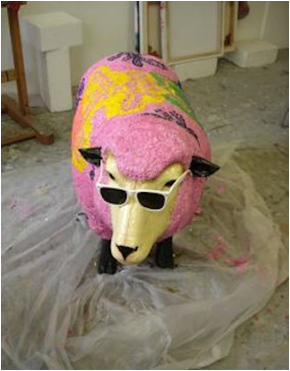 Artworks Open 2010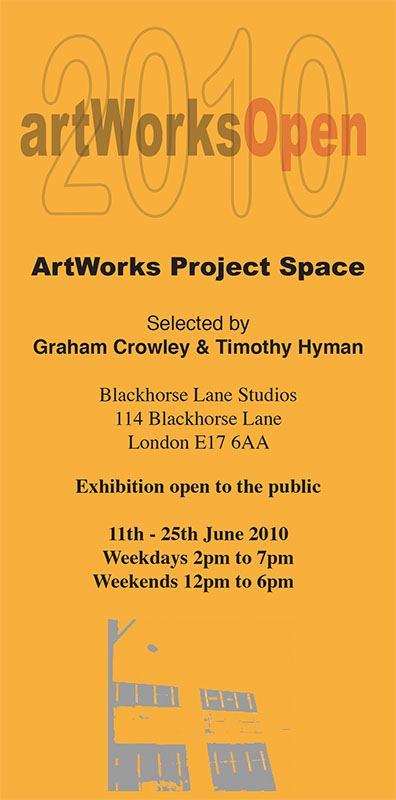 Perceptual Crossings – UCHL Arts 2010
University College London
London Art Fair 2008 – Beverley Knowles Gallery
Silo & Flux
Beverly Knowles Fine Art
88 Bevington Road
London W10 5TW
15 Nov – 20 December 2008